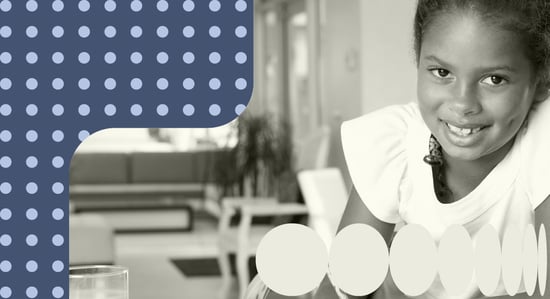 iPhone or Android? Mac or Microsoft?
Ford or Chevy? Coffee or tea?
Social media or search optimization?
Why does it have to be one or the other?
While Orbit Media refers to their comparison infographic as a "smackdown," I think the better comparison would be a yin-yang complementary relationship. In B2B marketing, both social media and SEO play essential roles in reaching relevant audiences and building relationships that drive sales.
Take a look at how Orbit stacks up the differences, then I'll share how I see the two tactics working together.
OK, now let's look at how these two can be complementary elements in your B2B marketing strategy, rather than setting it up as a contest between them.
Social Media vs. Search Optimization: Topics
I agree social media and SEO require different approaches to how content is presented. But you can still use the same basic topics, and even promote the same content, in your B2B marketing campaigns. Using the recommendations from this infographic, create strong research-based content that showcases your authority and thought leadership on your website to drive search. But make sure that content also tells a strong story (which is one of five factors in creating great content).
That story, with an emotional hook, is what you focus on in social media content that boosts your research, linking back to a blog post, report download page or thought leadership in a third-party publication.
Social Media vs. Search Optimization: Formats
There is no question that visuals and videos are going to engage more social media viewers than just text, even on LinkedIn, Facebook and Twitter (Instagram and TikTok are obviously image/video only).
But here's how to make those images do double-duty: If you've created an awesome infographic for social media, use it in an in-depth blog post, with more context in the text. That text provides something for the search engines to crawl, while the images improve user experience and may help send additional user signals that improve search rankings even more. And great graphics may encourage readers to share your in-depth content on their own social media networks—that's a great full-circle power circuit.
Social Media vs. Search Optimization: Audience Targeting
Again, use one tactic here to complement the other.
Create your SEO-focused content to answer questions your best customers may be asking when they start a search. This is the best way to capture leads and prospects who are actively seeking solutions to their problems.
But sometimes, your audience may not even realize they have a problem. That is where social media comes in. By putting your content in front of your target audience (say, hospital CFOs), you can use social media, either organic or targeted paid promotions, to point out pain points that they may not have been thinking about.
Social Media vs. Search Optimization: Conversion Likelihood
As a B2B marketer, you know that quick buying decisions aren't usually in the cards anyway, so you don't expect sales directly from social media. Or even from a first visit to your website. That's why you use both to build a brand following, thought leadership authority and trust.
Social Media vs. Search Optimization: Speed
Again, this highlights the power of including both tactics in your content marketing strategy. Your social media channels get the news out NOW when you need to announce an upcoming webinar or event, capitalize on timely news or jumpstart a new campaign. Investing in solid content focused on search is a long-haul approach.
Social Media vs. Search Optimization: Upper Limits
On the surface, this one seems to definitely stack up on social media's side of the scale, if we're making comparisons. But for B2B marketers, incredible viral reach isn't necessarily an overwhelming advantage. It is more important that we reach the RIGHT people rather than just lots of random people. Maybe the old hack of "all publicity is good publicity" may help reach a few target audience members who are otherwise missed, but we'd rather reach those leads who are actually looking for a solution we can offer.
Social Media vs. Search Optimization: Effort & Durability
Doing either type of content well requires effort. There is no "easy button" for the kind of high-quality content that drives search results OR for the continuous creativity needed to fuel a successful social media presence. But I agree that great blog or website content can continue driving traffic and lead conversions long past the publication date. In fact, just reviewing the 5 most-read posts on our company's marketing blog in 2022 revealed that they have all been bringing in new visitors for at least 18 months (and some are still driving traffic 6 years later!).
Social Media vs. Search Optimization: Measurement
As the infographic points out, the metrics you can meaningfully track will be different between these two tactics, but you should be tracking as much as possible and analyzing those results to influence strategy decisions.
Which topics and formats get the most engagement on social media? Which ones bring the most visitors to your website? Where does the Venn diagram converge? Now you know more about how focus your overall strategy.
Social Media vs. Search Optimization: Interdependence
Now we get to the heart of what I've said about each of the differences above: these are complementary, not competing, marketing channels. When someone finds your blog because they've searched a specific topic, encourage them to follow your social channels. Link your social media content back to your in-depth blog posts and reports, where traffic and time-on-site provide a boost to search results.
And in all of it, ensure that you are sticking with a consistent brand positioning and messaging and getting the great ROI possible from content creation by repurposing it across multiple channels. Because that is how you build a complete content marketing strategy.
If you are looking for a partner to maximize the result from both your social media presence and an investment in quality website and blog content that drives search results, JONES is ready to help. You can schedule a time here to chat with our company founder, Kristin Jones, to learn more.