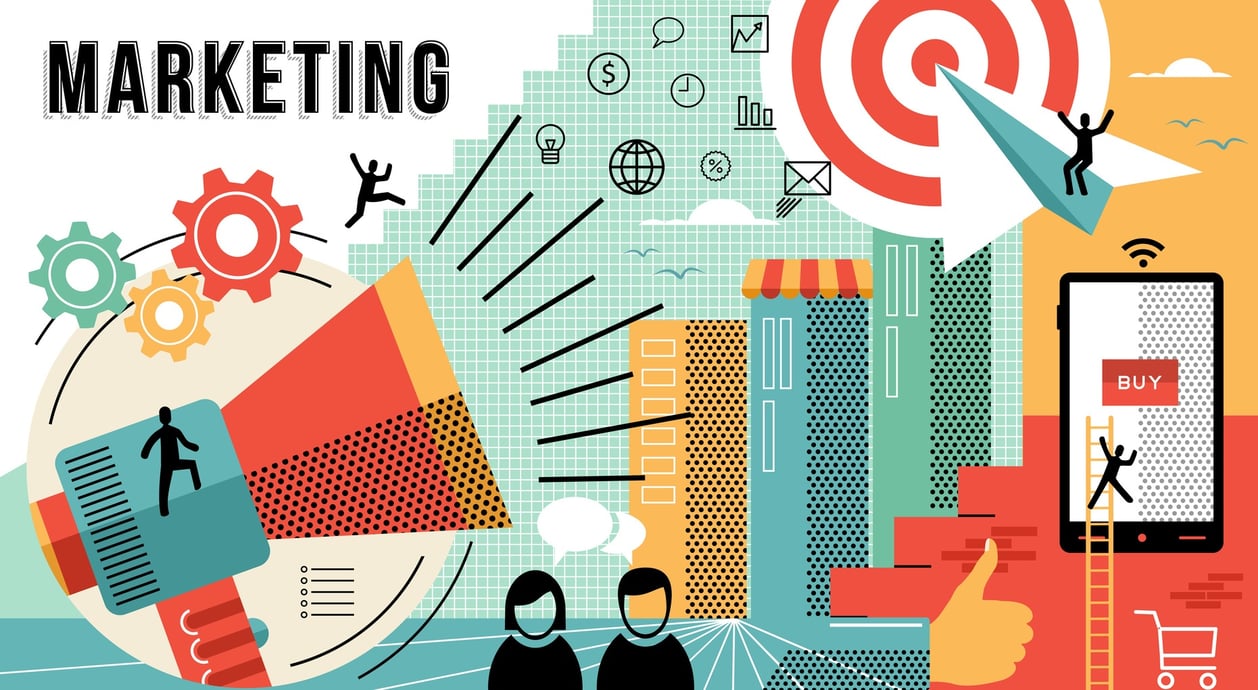 As we near the end of 2017, now is the perfect time to make use of the seemingly endless list of metrics available through HubSpot and other automated marketing solutions that enable closed loop marketing. Digging deep into the data with an audit can help you identify areas for improvement and pinpoint your most effective tactics in order to replicate them.
If you have in-house data analysis expertise (something many employers are actively seeking in marketing employees) now is the time to let those staff members shine. If not, a qualified PR and marketing agency can provide both the analysis you need and an outside perspective to highlight problems you may be overlooking because you and your staff are too close to see them.
Are you ready to dig in?
Review these 28 metrics to compare results year-to-year or to determine which content types are most effective in generating leads and converting leads into customers.
Website:
Total visits

Unique visits

Sources
Your website is the center of your inbound marketing efforts, so checking its performance overall is a good place to start. When you started your inbound marketing efforts, you should have set goals based on what you need your website to achieve to support revenue objectives, so check your YTD numbers against those goals.
Especially important to check are the sources from which your website visits are coming. Is it through search, social media, or direct navigation? This could give you clues about whether your SEO efforts and social media outreach is effective.
(Find website improvement resources here.)
Business blog
Page views

Sources

Inbound links

Email subscribers

RSS subscribers

Comments

Most popular posts
Much of inbound marketing begins with the business blog. It contributes greatly to search optimization, provides useful information readers want to share, and establishes your authority within the industry. It is also a key conduit to link visitors to landing pages where they can be converted into leads. (See 3 Business Blogging Benefits.)
Review your blog's overall views, how readers are arriving at your blog, then dig into the most popular posts to look for similarities, whether in topic, length, format or target audience.
Landing pages
Visits

Conversion rates

Sources
Landing pages are where the website visitors, drawn in by the content of your business blog and linked to the landing page by a call-to-action for a related offer (or directed to the landing page through social media, search or paid promotions), can be converted into a lead. By examining how visitors arrive at your landing pages, and what the conversion rates are for each source, you can pinpoint your most effective channels in order to focus more attention on those in the future.
(Landing page advice from the Inbound Accelerator)
Emails
Open rates

Bounce rates

Click-through rates

Unsubscribes
Look closely at the results for both broader outbound emails and at specifically targeted lead nurturing emails. How do open and click-through rates compare between the two groups?
High bounce rates indicate your email list needs maintenance, while a high unsubscribe rate could point to lead nurturing workflows that aren't hitting the mark.
(More from our blog about email.)
Workflows
Engagement rate

Active leads

Conversion rate
Once a lead enters your system, automated lead nurturing workflows should send them a strategic progression of offers intended to help move them through the sales funnel toward a sales decision.
Review each workflow to determine how well it is achieving its objective, identify points in the workflow where leads may seem to drop out, and determine if the most successful workflows share common characteristics that contribute to their high conversion rates.
(Resources to simply your lead nurturing.)
Social media
Total reach

Interactions

New fans/followers/contacts

Web visits

Click-through rates
Social media's unique blend of owned, earned and paid content, plus its ever-expanding audience and options, requires a close look to continuously tweak your approach as each platforms makes changes to algorithms and offerings that impact who sees your content and when.
Revenue
By company

By source

By other properties
While this is the last category in our list, it is important for us as marketers to remember that it is likely at the top of the list of metrics the CEO and CFO want to see. (Check out Six Marketing Metrics Your Boss Actually Cares About for more insights.)
Marketing's role is to support overall corporate objectives for revenue and profitability, so using your data to prove how marketing contributes by directly tying customers back to their initial contact with the company through closed loop marketing.
Audits and data analysis are critical tools for marketers to use to improve their marketing and to prove the ROI of marketing to the executive suite. If you want to know more about how JONES can help you harness the power of HubSpot's comprehensive metrics through a marketing success audit, download our whitepaper, The Data You Need to Know: JONES & HubSpot Analysis Solutions.