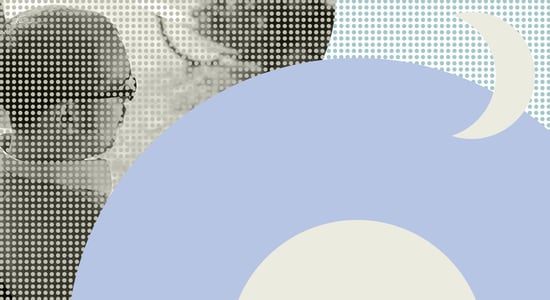 The last two years have reinforced my assertions of just how important content is in reaching B2B decision makers. Obviously, I've known that for a long time, but recent surveys show that changes in business practices that have occurred as a result of the Covid-19 pandemic have increased the time B2B execs dedicate and the influence they give to content in making purchase decisions.
A recent survey of more than 175 business leaders by DemandGen and On24 plainly shows the importance of providing the types and quality of content B2B buyers prefer. More than 60 percent of B2B buyers say they engage with at least three, and often up to seven, different pieces of content from a potential vendor before engaging with sales.
Is your content setting you up for sales success?
The Types of Content B2B Buyers Are Consuming
If a B2B buyer engages with at least three different pieces of content before connecting with anyone in person, you need to have options for them—and if they need seven pieces of content to feel comfortable and connected, you need a lot of options in different formats.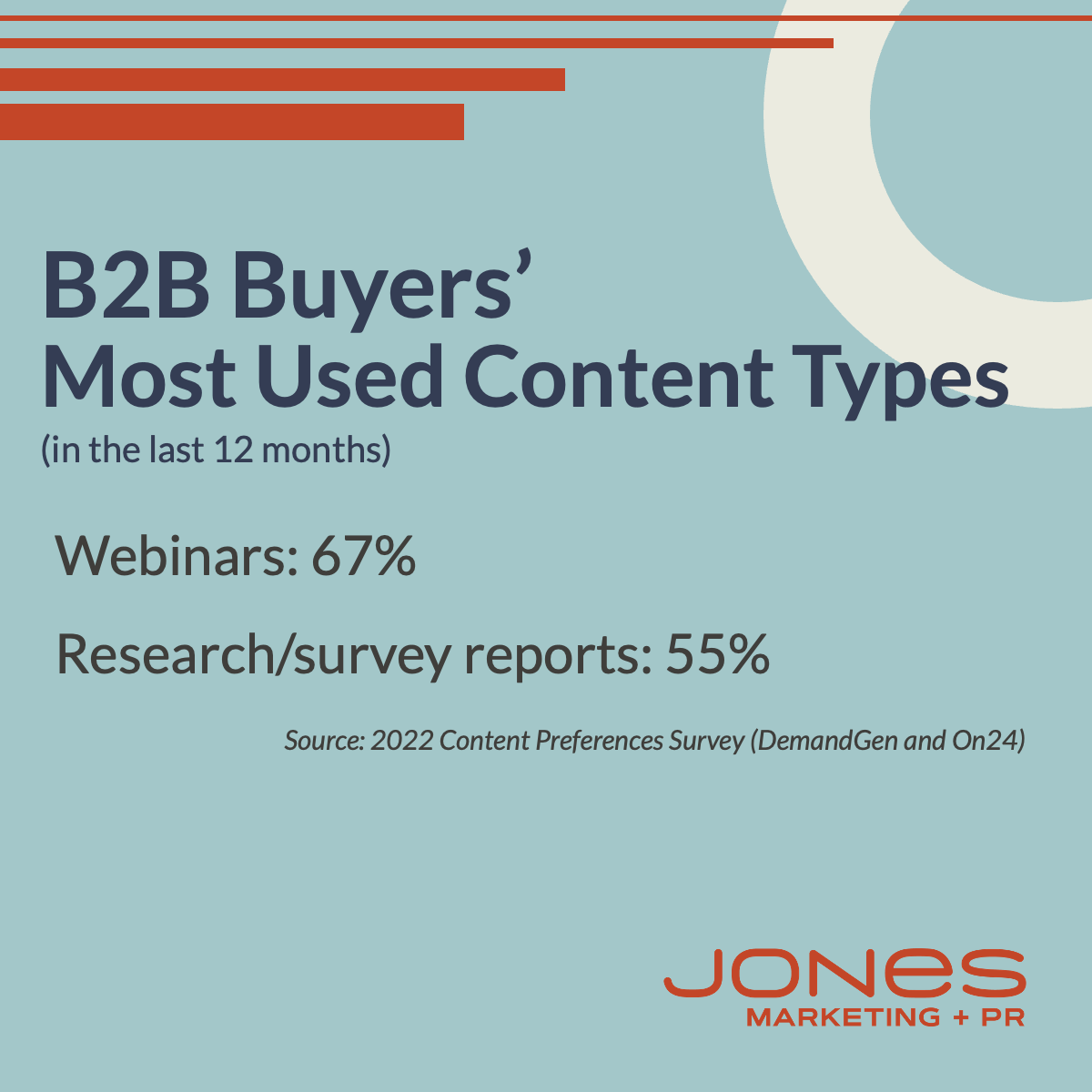 According to the survey, the highest rate of growth, and most used content format overall last year, was the webinar. A full 67 percent of respondents said they had engaged with webinars over the past 12 months.
What makes webinars so popular? A few things:
Many people prefer video over text.

Webinars can be both interactive AND archived for viewing anytime.

Webinars have been a substitute in many cases for the interaction that would have occurred at industry events and during in-person visits to vendors. Businesses and individuals have found that they provide the needed information without the extra expense of travel.
The second most-used type of content was research or survey reports (55 percent have accessed them in the last 12 months). This speaks to the desire of B2B decision-makers for reputable information, not just sales talk. The survey respondents cited research/survey reports as the most valuable content source they access.
Other content types that B2B decision makers have used in the last year or noted as being valuable included:
Case studies

Webinars

White papers

E-books
Learn more on how to implement the two top content types cited by B2B buyers:
Content to Match Buyers' Journey Stages
B2B buyers say they are looking for different things at different stages of their process, which again means not relying on a single content format or channel.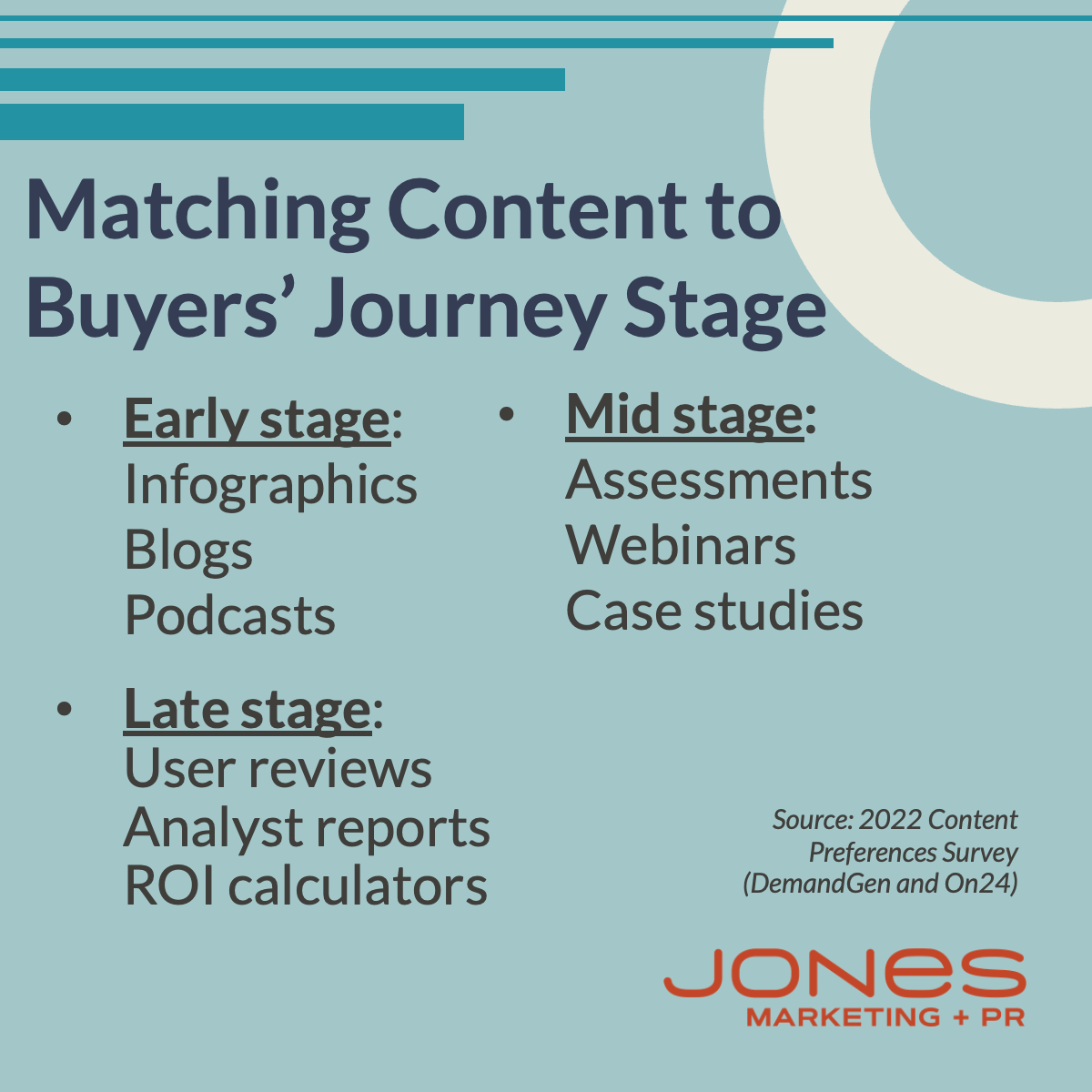 In the early stages, buyers say they most often used infographics (62%), blogs (58%) and podcasts (56%).
They then shift toward the same middle-of-the-funnel content often seen—offering more detail and directly usable information—assessments (49%), webinars (48%) and case studies (44%).
When it's down to decision time, B2B buyers seek out user reviews (29%), third-party analyst reports (29%) and ROI calculators (26%).
Our quick reference to the sales funnel offers plenty content formats that expand on the examples listed here. Download it for more ideas.
What Makes the Content Valuable?
Beyond the type of content, B2B buyers shared with DemandGen and On24 what it is that makes marketing content exceptionally useful in decision making. Not surprisingly, much of what they cited is covered in our Content Quality Report Card.
Half of the respondents said the content needs to tell a strong story that resonates with their buying committee. Another 41 percent cited the need for the content and its information to be easily shareable—that includes containing quick-hitting stats and insights that colleagues can quickly digest, including visual and audio components.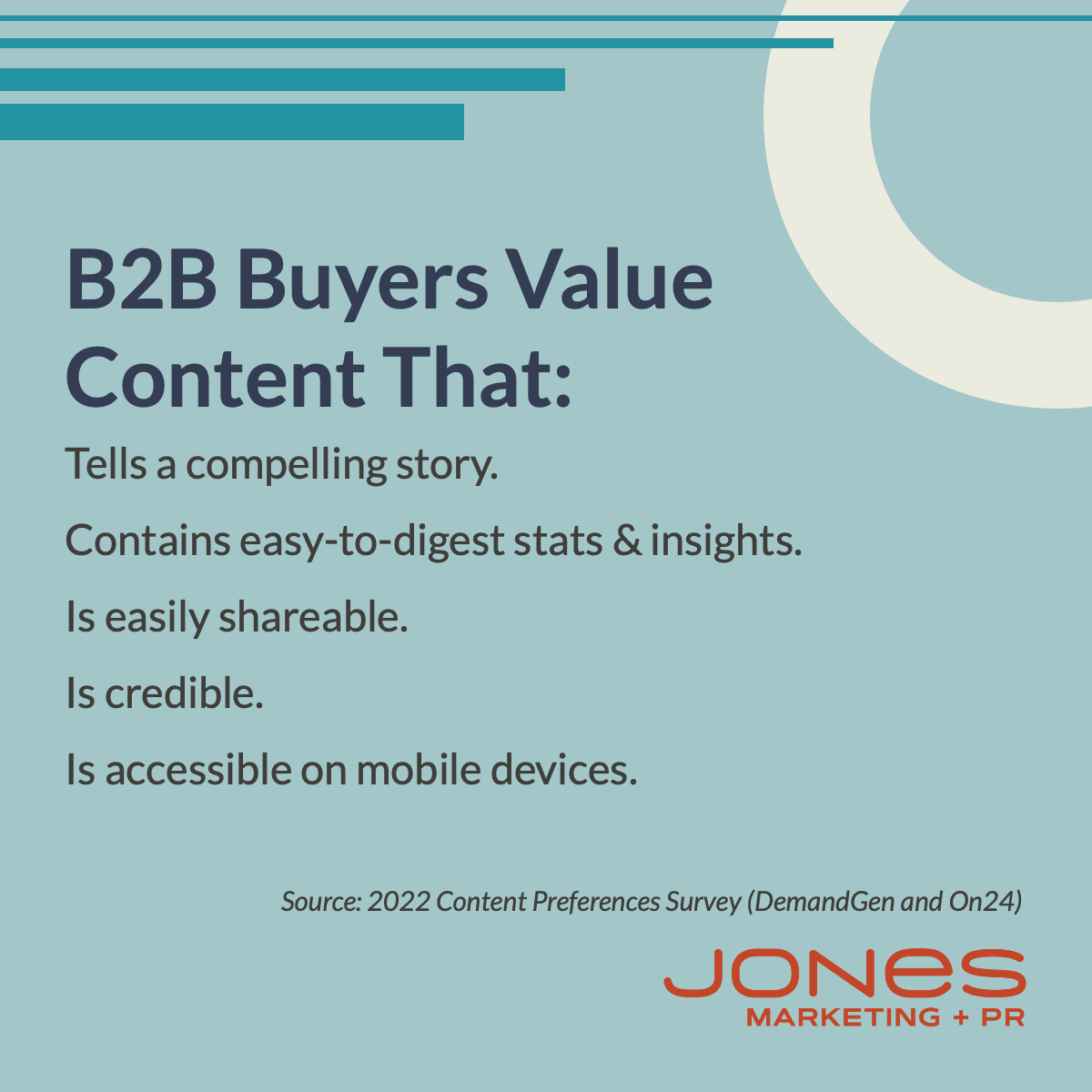 In terms of content makes a B2B buyer more likely to take a sales call from the company that created that content, the most influential characteristic is credibility. More than 50 percent say that content is more memorable if it uses data and research to support claims, with 41 percent saying the same about content that is research based.
Other factors:
Accessible—40 percent prefer content that can be easily accessed on a mobile device or tablet.

Concise—39 percent say they want shorter-form content.

Credible—41 place an emphasis on the trustworthiness of the source and 39 percent prefer credible content from industry influencers.
B2B buyers also have a recommendation for marketers about how to organize content on the company website. Stop sorting it by type—infographics here, blog posts there, and case studies under this tab. Instead, they say if you want it to be useful for potential customers, organize content by issue or pain point (52%), topic (51%), industry/vertical (46%) or even business role (42%). Fewer than 1 in 5 like the content format organization style.
As B2B buyers rely more and more on what they can find online before ever talking to a salesperson, creating content in the style and format they prefer is essential. You'll need to find ways to reach them at each stage of the buyers' journey with the kind of message they need. And you'll want each of those pieces of content to work together. Start by planning your campaigns out well in advance to fill each stage of the sales funnel. Our Campaign Planning Calendar Template is a great starting point—download it here.
If you are looking for a partner with experience in the key content formats named by the respondents in this survey—webinars and survey reports—let's talk. JONES has been turning surveys into compelling content for our clients for more than a decade, and we have webinar planning down to an art. Schedule a time in my calendar for a quick call to explore how we may be able to work together.