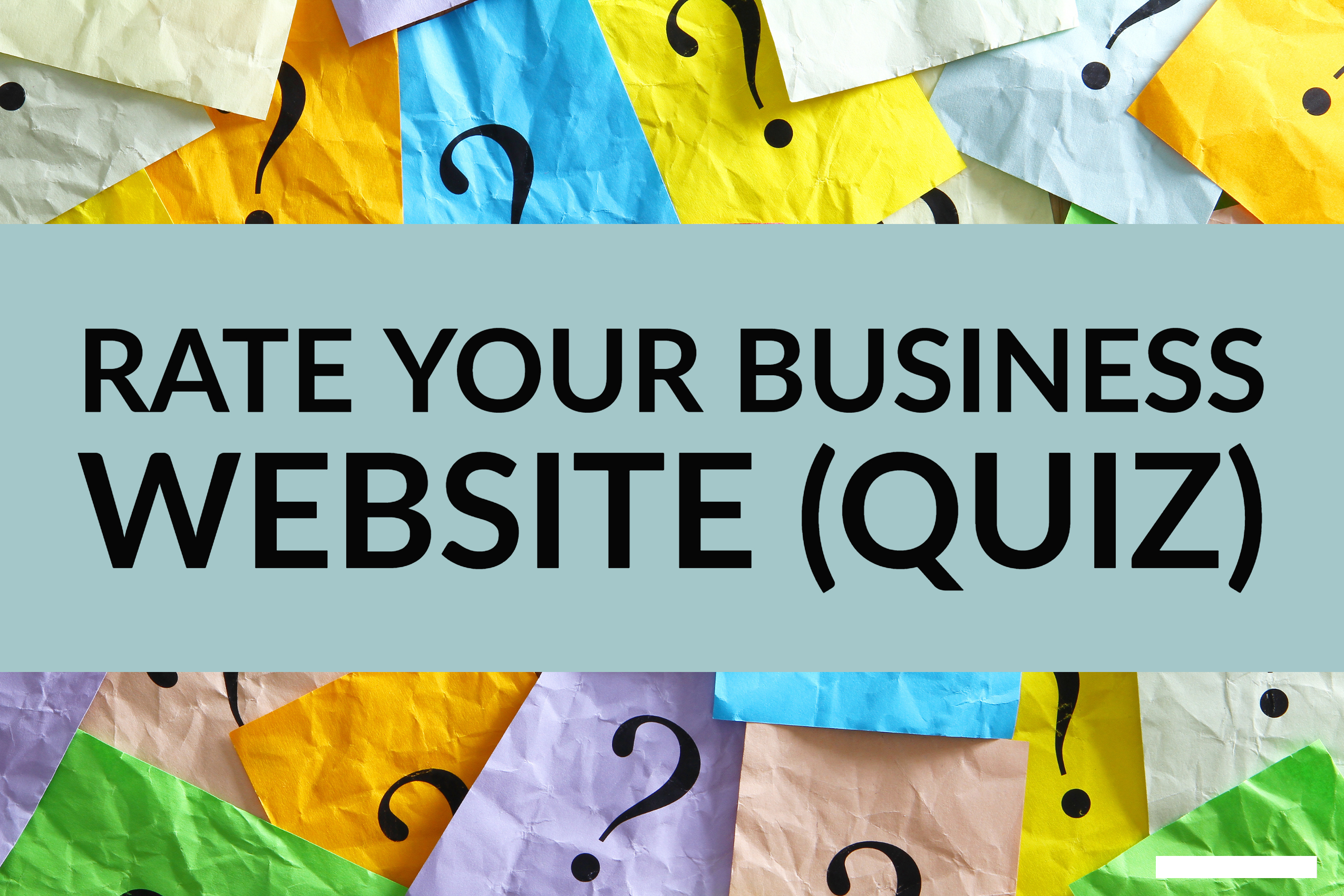 When was the last time you visited your business website and really paid attention to what you find there? Have you looked at it, not with the eyes of a seasoned team member who breezes through it every day for a few essential links, but with the eyes of a first-time visitor seeking information about either your products and services, your employment opportunities, or just advice on a topic you've covered in your business blog and website content?
If you had to give it a grade, how would it score?
Use the 10 questions outlined here to rate your business website for its appeal and effectiveness. Under each question, give yourself 1 point for each statement that you can honestly say you "strongly agree with." (Follow the highlighted links to find more in-depth information about each element.)
1. Is your website visually pleasing, with visual elements that fit your brand and industry?
2. Is your website easy to navigate, making it simple for visitors to find what they need?
Our website's home page has easy to find and easy to use navigation features.

Bread crumb navigation and other tools make it simple for users to find their way around from other pages of our website.

The structure of our web pages naturally guides visitors toward the actions we most want them to take, such as converting into a lead or making a purchase.
3. Does your website have the right amount of content and pages?
Our website includes all of the essential pages and information: a home page that provides on overview of who we are and what we do; an "About Us" page with details about key individuals or history; a "Contact Us" link with an online form and/or essential information about location, phone number, email address and business hours.

Our website includes service and product information.

Our website provides useful information for prospective customers beyond service/product information, such as a business blog that offers tips and insights your customers can use.
4. Does your website contain high quality content, written to guide visitors, solve their problems, and instill confidence in your company?
5. Is your website created to contain lead generation opportunities, including calls-to-action, landing pages, or subscription opportunities?
Our website contains lead generation opportunities, which can take the form of email newsletter subscriptions, downloadable offers such as templates or ebooks, webinars or free trials.

Calls-to-action are placed strategically on the home page, blog pages and elsewhere in the site to link visitors to landing pages.

Landing pages for lead generation opportunities are optimized to maximize conversion rates and to capture lead intelligence for use in nurturing and sales.
6. Are your lead generation opportunities linked to automated lead nurturing to provide immediate responses and ongoing engagement with new contacts?
7. Is your website optimized for search and to provide engaging informative listings on search engine results pages?
8. Is your website optimized for viewing on mobile devices?
Our primary website is simple, streamlined and uses a responsive design to be easily viewed and used on any device.
-OR-
Our primary website is in-depth and contains many videos, images and interactive features best accessed from a desktop or laptop computer, so we have created a connected mobile-friendly site specifically designed to provide quick access to our most used information and features.
9. Does your website's infrastructure allow for growth and change?
Our website was created using a system that makes it simple for us to add pages or update our branding without creating a new site from scratch.
10. Is your website reviewed regularly and all information kept up-to-date?
All essential information on our website is updated frequently to ensure it is current, including staff directories, hours of operation, contact information or product information.

We review website metrics regularly to pinpoint ways to improve bounce rates, conversion rates, and other key indicators of success and compare them to the goals we have set.
How did you do?
If you were able to answer "yes, I strongly agree" to all 25 basic points in this checklist, congratulations! Even better if you earned the bonus point for incorporating pillar page content to anchor your SEO and inbound marketing efforts.
But if there are areas in which you aren't able to confidently give your website a passing grade, it may be time to add "website review and update" to your project list for 2019. If that project is one you aren't prepared to tackle in-house, download our JONES Website Solution to learn more about our approach to creating websites that generate online leads and sales through quality content and lead nurturing.