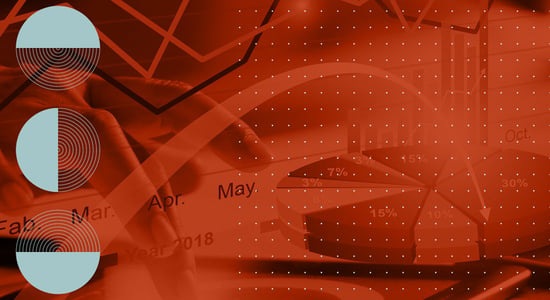 As the world of marketing constantly evolves, it can be tempting to just sit back and keep doing what we've always done, especially if it seems to be working for us. But every now and then, it's good to take a look around and see what is happening with other companies.
While we can't always extrapolate specific individual results from industry-wide averages, research and surveys conducted by entities like our partners at HubSpot, who have a broad view on the whole of the marketing industry, can be a good start for gauging whether we are keeping up with trends, missing out on opportunities or in need of a reboot.
I spent some time recently reviewing some of HubSpot's latest blog posts and reports about industry trends, stats and benchmarks, and pulled out a few of the most interesting tidbits that you may want to keep in mind as you plan the second half of 2022. (Find the full reports here, here and here.)
Marketing approach and priorities
Social media tops the list as organizations' primary approach to marketing, cited by nearly 70 percent of respondents to HubSpot's "Not Another State of Marketing" report. It was followed by SEO (40 percent), account-based marketing aka ABM (37 percent) and content creation (33 percent).

Lead generation is the greatest priority (34 percent), but increasing customer satisfaction (22 percent) and increasing brand awareness (19 percent) outranked closing more deals (14 percent).

However—when it comes to marketing campaigns, the top goals are brand awareness, increasing sales and increasing engagement. Lead generation falls to #4 on the list of campaign goals.
Content Marketing
More than 80 percent of marketers told HubSpot they are actively using content marketing—an increase from 70 percent the year before (another 8 percent weren't sure).

Two-thirds of marketers anticipated a 2022 content marketing budget increase over 2021, according to HubSpot's State of Content Marketing blog post and infographic.

The most common form of media used in a content strategy in 2021 was video, coming in at 65 percent. More than 50 percent of respondents use blogs, with infographics (42%), case studies (36%) and interviews (34%) rounding out the top five.

Not all content marketing efforts should be focused on new content—HubSpot's Media & Content Planning Report says that 2/3 of media planners have used content audits of their existing content (30 percent of those do so monthly) to track performance, find content gaps and opportunities, improve SEO/SERP rankings and identify issues such as broken links and slow load times.
Social Media Marketing
Social media is the #1 channel used in marketing, including tactics such as social listening (62%), hashtags (48%) and live video (46%).

Top platforms cited in HubSpot's survey, which included both B2B and B2C marketers, were Instagram (82%), Facebook (80%), Twitter (62%), YouTube (59%), and LinkedIn (41%). Fewer than 25% of marketers were using Snapchat, Pinterest, Tumblr or others.

Media planners told HubSpot that paid social media content had the highest ROI and highest engagement of all the channels used, with organic social ranking second in both categories.
Email Marketing
Engagement with email marketing is on the rise, according to 77 percent of HubSpot's respondents.

Most companies limit emails to fewer than 3 per week, with only 15 percent sending more than 8 emails a week to customers.

Top tactics prioritized for email marketing include: message personalization (27%), mobile-friendly emails (24%), subscriber segmentation (20%), email automation campaigns (18%) and dynamic content (18%).
SEO Strategy
Marketers feel good about the impact of their website and SEO efforts. Three in four respondents said their SEO tactics were either "extremely" or "very" effective at helping them achieve their marketing goals, while 83 percent were at least "somewhat" confident that their website was doing the same.

Sixty-nine percent of marketers say their company actively invests time in search engine optimization.

SEO strategy success is measured primarily by three metrics: keyword rankings, organic traffic and time spent on page, according to HubSpot's respondents. Additional indicators include click-through rate (CTR), bounce rate, and returning or direct visitors.

Top SEO tactics, beyond keyword use in content, include optimizing for mobile (64%) and backlinking and link building (64%). Mobile optimization is especially important as mobile devices are responsible for 41 percent of web traffic, according to another HubSpot report.

When it comes to search engine results page (SERP) rankings, the sites with the highest rankings are those that optimize content for search intent, which was even more effective than optimizing on-page content around target keywords, according to web analysts.
Website Strategy
According to HubSpot's survey, 64 percent of companies intended to invest in a website upgrade in 2021, with another 16 percent saying they weren't sure. (Read about our recent client website updates: Avanti Systems.)

As you consider goals and benchmarks for your website, keep these in mind:

About one-third of website average more than 50,000 unique visitors per month, but only 15 percent average more than 100,000 unique visitors

Nearly 50 percent of websites average 4-6 page views per visit

2 in 3 websites have an average bounce rate under 40 percent.
(Document your current KPIs and more by auditing your website to learn how an update or shift in your content strategy could improve performance.)
There is more to website success than organic search traffic, HubSpot says in a web traffic analytics report. In fact, 22 percent of website traffic is typically direct traffic, compared to 17 percent from organic search. Other sources include: social (16%), email (14%), display ads (12%), paid search (9%) and referrals (9%).
Marketing Automation
More than 3 in 4 companies use marketing automation, most commonly for task management (58 percent), content automation (42 percent) and chat bots (31 percent).

HubSpot's Media Planning report identifies specific ways in which automation benefits companies:
Connecting various content marketing channels (40%)

Targeting users with relevant content based on behavior, interest, preferences and demographics (37%)

Automatically sharing content across multiple social media platforms (36%)

Automating SEO/keyword research/generating content ideas (34%)

Automating email newsletters (32%)

Conducting social listening (30%)

Using automated templates (e.g. email templates) (30%)
If these stats have made you think maybe it's time to sit back and get a good handle on just how well your own content marketing and website are performing, an audit (as mentioned in the content section above) is a great place to start. We have a few resources you may find useful as you plan or implement audits:
Download any one of them, or check out these additional blog posts, to uncover one of the first steps in any project or campaign: understanding where you stand now.
An outside perspective can often be helpful when it's time to take a critical look at your current situation. Bringing in someone who isn't tied to the current strategy or biased by their involvement in developing what you currently have can often yield more productive suggestions for future strategies. If you're thinking about taking that step, let's chat. JONES has the people and expertise to provide an objective review of what's working, what needs tweaked, and what would benefit from a completely new approach. Schedule a time in my calendar for a consultation to get the ball rolling.